Profile

Row, Row, Row, Row, Row Your Boat...
Squee for all Seasons
Free Account
Created on 2010-03-29 03:39:56 (#493608), last updated 2017-01-11 (36 weeks ago)
5,905 comments received, 0 comments posted
1,277 Journal Entries, 366 Tags, 0 Memories, 7 Icons

About

Mini Bio
Hello! My name is CloudyJenn. Welcome to my journal!
If you are here and see that we have a bit in common, feel free to friend me!
Things that I am: Christian, slash fan, history nerd, fangirl extreme, fantasy lover, writer, and all around goof.
Current Favorite Obsession(s)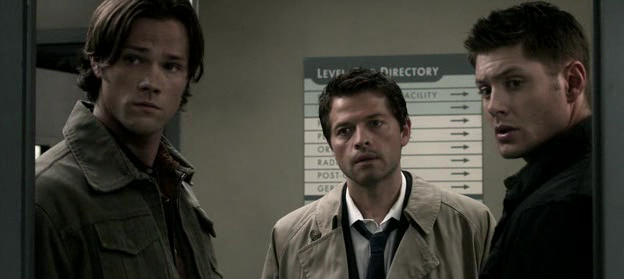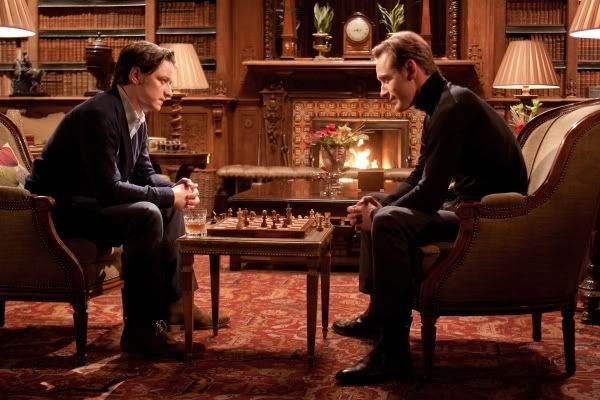 This journal is mostly for fandom thoughts, though real life will also feature now and again. My fandoms are Doctor Who, Merlin, Heroes, Supernatural, Phoenix Wright, House, Battlestar Galactica, Star Trek, Naruto, NCIS, Lost, Stargate: Atlantis, SG-1, Harry Potter, Lord of the Rings, Batman, The West Wing, X-men, Master and Commander, Star Wars, Fruits Basket and on and on the list goes. I'm a fantasy geek and proud of it. Well, and taking into account House, TWW, NCIS and M&C, I suppose you could say that I'm just a regular geek as well. And proud of that, too. ;)
My Boys
Obi-wan Kenobi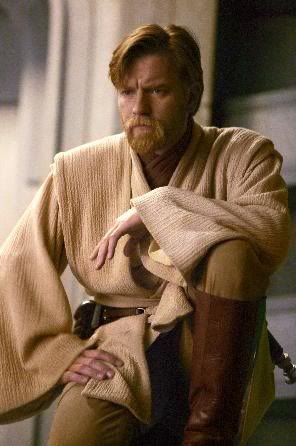 John Sheppard


Obi-wan Kenobi mood theme by
choses

Connect
archer/reed
,
atton/exile
,
batman
,
battlestar galactica
,
bible
, boom de adda,
bruce wayne
,
carth onasi
,
carth/revan
,
castiel
, cat-head biscuits,
christianity
,
cincinnati reds
,
dean winchester
,
dean/castiel
, dirk perfect,
doctor who
,
doctor/rose
, egyptian kings,
eight
, english kings,
enterprise
,
epilogue
,
eureka
,
family guy
,
fanfiction
, female!revan,
four
,
fruits basket
,
gary oldman
,
golden girls
, guido crescendo,
harry potter
,
harry/ginny
,
heroes
,
history
,
house
, house/wilson friendship,
hugh laurie
, human!doctor/rose,
james spader
,
jared padalecki
,
jedi
,
jeffrey dean morgan
,
jensen ackles
,
jesus
,
jim gordon
,
john winchester
,
jonas quinn
,
josh/donna
,
kentucky wildcats
,
kotor
,
kotor ii
,
lois habiba
,
lord of the rings
,
luke skywalker
, male!exile,
martin luther
,
master and commander
,
mckay/sheppard
,
mcshep
,
merlin
,
merlin/arthur
,
misha collins
,
naruto
,
ncis
,
nine
,
nine/rose
,
ninth doctor
,
phoenix wright
, plot plot plot,
quantum leap
, qui-gon jinn/obi-wan kenobi, real dirty things,
revan
,
role playing
,
ron/hermione
,
rose tyler
,
russians
,
sam winchester
,
sam/daniel
,
scott bakula
,
sg-1
,
star trek
,
star wars
,
stargate
,
stargate: atlantis
,
supernatural
,
tardis
,
ten
,
ten/rose
,
tenth doctor
,
the west wing
,
tim roth
,
two
,
uther/morgana
,
wedge antilles
, when great whites fly,
wolverine/rogue
,
writing
,
x-men
,
yoda

People
[View Entries]
celeste9
,
hopefulnebula

[livejournal.com]
22by7
,
9-of-clubs
,
addisongrey
,
angevin2
,
antbee
,
antiquitydreams
,
arcanefairy
,
ashavah
,
avant-garde18
,
bale-ikura
,
beizy
,
bev-crusher1971
,
bientot
,
bitwhizzle
,
bluedolphin1800
,
c00kie
,
captainbianca
,
cardboardwine
,
cedara
,
cherryshadowz
,
cincinnati-arch
,
cloudyjenn
,
colors
,
cruisedirector
,
czgoldedition
,
darksilvercat
,
deancaschat
,
dementordelta
,
doreentracy
,
earth-heart
,
entropy-maximum
,
evilleaper
,
extraonions
,
finabair
,
fingersofdawn
,
flackygram
,
ginny-rigby
,
goldenusagi
,
gwen-dibley
,
harper47
,
headphone-holic
,
heatherhobbit
,
hils
,
hobochic
,
i-heart-cinema
,
imisspadfoot21
,
indehed
,
kaj-22
,
kayjayuu
,
knitting-hobbit
,
lady-corsair
,
ladyyueh
,
laurel-potter
,
lillian78
,
love-n-lost
,
luminare-ardua
,
lunalovepotter
,
luxorien
,
madpsychogirl
,
mareel
,
mingbutterfly
,
miss-eponine
,
nightfalltwen
,
nightrider101
,
ninquelosse
,
noxie3
,
nyruserra
,
ohshocking
,
onecheekyhobbit
,
pandionpandeus
,
parapluies
,
perfumaniac
,
phoenix909
,
pirate-wench
,
potato-biscuit
,
psyknife
,
quantumdoll
,
qzee
,
rebeccagrace
,
redmonster
,
rhrsoulmates
,
roaringmice
,
rocketman2005
,
sansdatelimite
,
scarletfbl
,
schoenefraulein
,
seablue-eyes
,
shirozora
,
shotokanbeloved
,
shotokanchic
,
slaygirl
,
soleta
,
spacefragments
,
sparks27
,
squeemonster
,
starsoblivion
,
stfu-pwentzz
,
suryaofvulcan
,
takobella
,
tartanboxers
,
tenorissimo
,
tesgirl123
,
the-couch
,
the-ninth-bow
,
theanonsisters
,
thetreacletart
,
thisfishflies
,
thiswinternight
,
tohr
,
tookish-girl
,
tootsiemuppet
,
twasadark
,
txvoodoo
,
unlike-me
,
uponadream
,
valaquenta62
,
weasley-girl-ca
,
wha-hoppened
,
whumpses
,
wildshadowstar
,
wolfraven80
,
xandri
,
xarixian
,
xylokz
,
yakbites
,
yuurix3
,
zimmydoom99

[users.livejournal.com]
m_j_

Communities
[View entries]

Member Of (1):

Subscriptions (3):

Administrator Of (0)

Feeds
[View Entries]

Subscriptions (0)

Linking
To link to this user, copy this code:
On Dreamwidth:
Elsewhere: